National Railway Historical Society
2001 Annual Convention
St. Louis, Missouri



In June of 2001, the St. Louis Chapter invited the Association to join us in the celebration of the 150th year of railroading West of the Mississippi. A special ceremony was held to dedicate a landmark plaque to the tunnels at Barretts, Missouri, on the site of the Museum of Transportation and part of that original line 150 years ago. Many Convention activities centered on the Museum with special exhibits and displays for Convention members. Other activities included tours of the Metrolink light rail facilities, rides at the Wabash, Frisco and Pacific Live Steam Railroad and even a special screening of a railroad movie in an old theater complete with organ music.
As is customary, Friday during the Convention was dedicated to educational seminars, Association meetings and a grand banquet.
NRHS Conventions would not be complete without excursions and the Chapter provided three good ones. The Union Pacific, who's lineage traces back to the first railroad 150 years past, brought Challenger 3985 to St. Louis and treated us to a great excursion down the East bank of the Mississippi to Gorham, IL, and return. St. Louis' own Frisco 1522 pulled a couple of her own excursions - first to Hannibal and return and then to Newburg, MO, and return on the former Frisco tracks she once called home.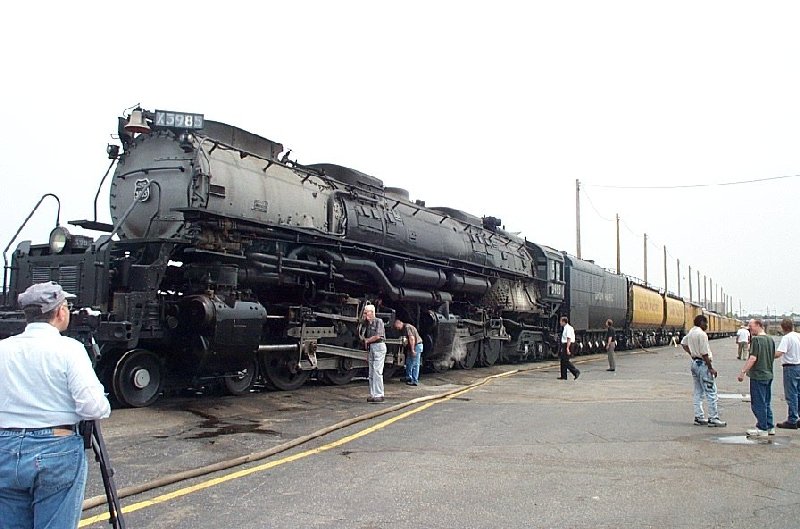 UP Challenger 3985 on display in St. Louis.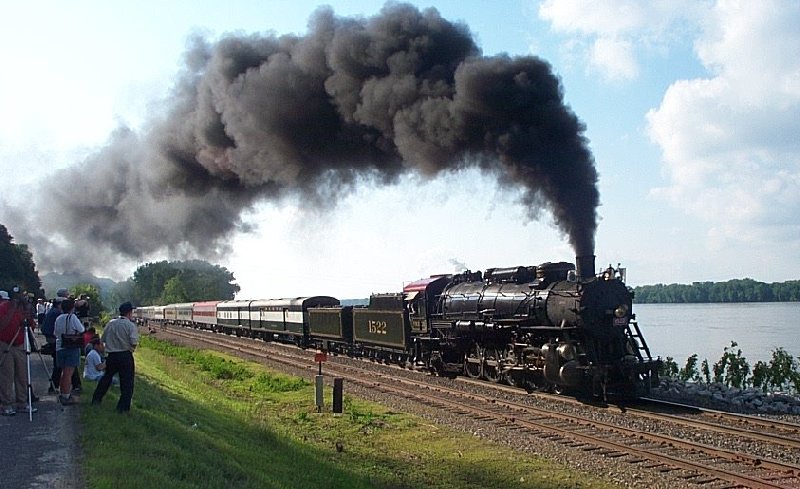 Frisco 1522 smokes it up on a photo runby south of Hannibal.
---
Return to St. Louis NRHS Past Event Page